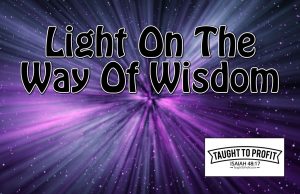 Get The Book At: http://amzn.to/2gdz5md Chapter 11 of Light On Life's Difficulties By James Allen (1864 - 1912) "When a man enters a dark room he...
I would be interested in finding out what kind of book review you would like. Would a short, summarized version be best, or would...
Character Building By Booker T. Washington Booker T. WASHINGTON (1856 - 1915) Read By Luke Sartor "Character Building is a compilation of speeches, given by Mr. Booker...
An Iron Will By Orison Swett Marden (1850 - 1924) and Abner Bayley Read By Ruth Golding "Orison Swett Marden was well-known at the turn of...
Watch This To Avoid Huge Losses! Music Credit: "Relaxing Piano Music" Kevin MacLeod (incompetech.com) Licensed under Creative Commons: By Attribution 3.0 License http://creativecommons.org/licenses/by/3.0/