Learn more: Why "A" Students Work for "C" Students and Why "B" Students Work for the Government: http://amzn.to/2i3WKDD I get asked about college regularly...
"To my astonishment, I was informed on leaving college that I had studied navigation. Why, if I had taken one turn down the harbor...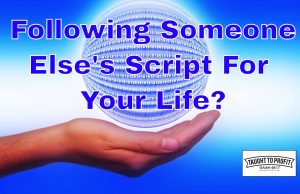 Many people are following the script they have been given of go to college, get a career, get married, have a family, and retire...
A trend of #HowToConfuseAMillennial started today between older generations speaking negatively about Millennials and Millennials blaming those same generations for their problems. Blaming anyone...