Many are pumping garbage coins and promising you millions and easy success. Do not be fooled by all the shills and scammers promoting useless...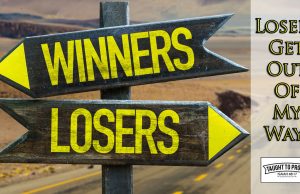 An interesting quote from an 1990's get-rich-quick infomercial actually has an important truth packed in it. Tom Vu ran real estate "get-rich-quick" seminars that...
"He that hasteth to be rich hath an evil eye, and considereth not that poverty shall come upon him." (Proverbs 28:22) "Thus saith the LORD,...