In this series I will be teaching on various things relating to online selling, specifically on the marketplaces eBay and Amazon. While I mainly...
With the recent restrictions of a number of brands on Amazon, many Amazon FBA sellers are saying they are leaving Amazon or dramatically limiting...
Sometimes when people are new to selling on Amazon it can be overwhelming. This is a quick video to explain a few things about...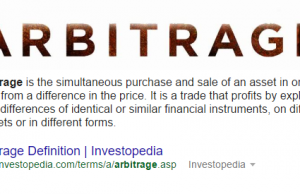 The most common method of obtaining products for resale is through arbitrage. In the context of resale arbitrage is the buying of an item...