Every blogger, Youtuber, photographer, and other content creators should be on SteemIt. You have already created the content and sharing it on SteemIt takes...
Books on this subject that may be useful for you: Transitioning From Employee To Entrepreneur: http://amzn.to/2gTdf7G The Entrepreneur Roller Coaster: Why Now Is the Time to...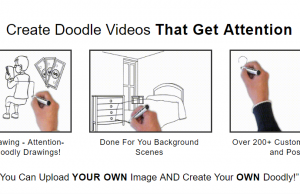 There are a number of tools to make doodle videos, the videos where a hand draws each image on the screen while a voice...