There are a number of tools to make doodle videos, the videos where a hand draws each image on the screen while a voice over details what is being drawn. For years there were services that would produce these videos for you at a cost of many hundreds of dollars for a few minute video. We have a number of solutions today to make these videos ourselves, but many have a subscription-based system that makes them very expensive after a while.
One of the best I have found is called Doodly. It is downloadable software that only has a one-time cost. It is very straightforward and easy to use. It gives you a wide selection of images, sounds, and options to get you going strong. These types of videos are shown to increase conversion and interest in the subject being discussed in the videos by up to 153%. If you have seen any of these videos you know that they are more professional looking than a simple face in front of a camera.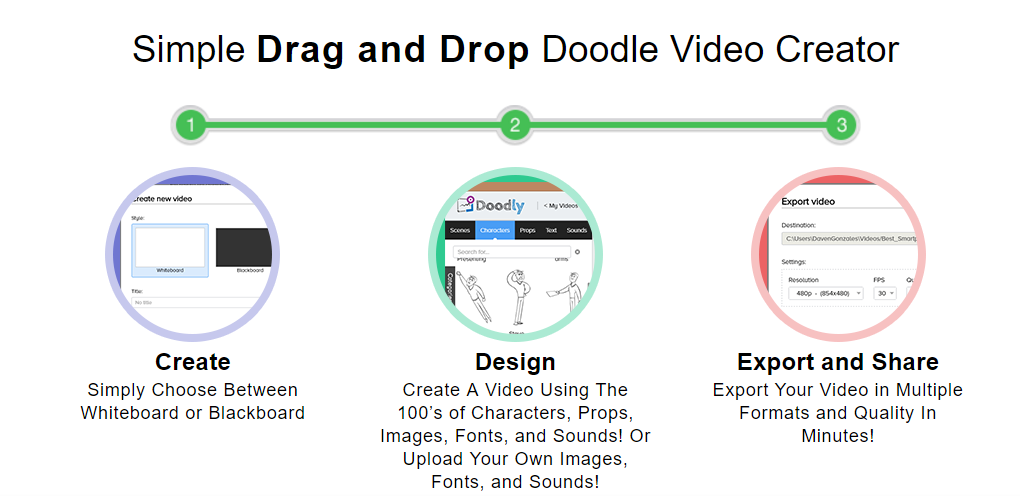 If you are looking for a solution to make videos easily and professionally then I highly recommend Doodly for your video creation needs. This is also a big help for people who may not desire to be in front of a camera. This can enable you to get your message across without the normal unprofessional "web cam" style videos that most people seem to use.