Many newbies to eBay and Amazon see a low price on an item that is selling for a high price and that is the end of their decision-making process. They buy it immediately. Sometimes this can work out well for them, but a very important variable that should be more important than just the return on investment in determining whether to buy an item for resale is the user reviews and ratings.
If you have an item that has issues where the majority of customers do not like it or it does not function as it should then it should be avoided. Selling that item is only going to lead to profit-draining returns, negative feedback, and unhappy customers.
You need to read the reviews if they are bad, as the reviews could be actually unrelated to the item itself. Often on Amazon, for example, an item with a few reviews will be low rated, but the issue mentioned in the reviews is slow shipping or a problem with the seller and not anything actually wrong with the product. Normally a good rule to follow is to not buy something rated below 3 stars in a 5 star rating system. The only caveat to this would if the reviews are not actually reviews, but are feedback about a seller.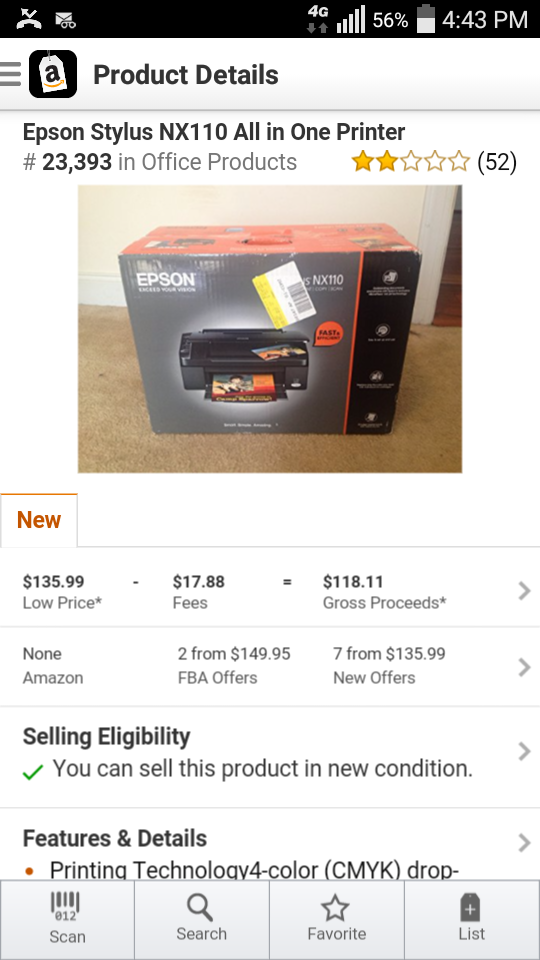 In the example above this printer could have been purchased for $15.99. It would make a good profit, but it has horrible reviews and out of 52 reviews it received and average rating of 2 stars out of 5. This item is a problem and buying it is just asking for a costly return. It, of course, was put back on the shelf and not purchased for resale.
As a newbie your initial reaction may be to buy anything you can find with a good return on investment, but do not ignore reviews, as they can make or break your sales.