Learn more about selling on Amazon: Arbitrage: The authoritative guide on how it works, why it works, and how it can work for you: http://amzn.to/2yeNjuG Make...
In this series I will be teaching on various things relating to online selling, specifically on the marketplaces eBay and Amazon. While I mainly...
Normally "too many" orders is a great problem to have, but one seller was feeling stressed out about it because they could not afford...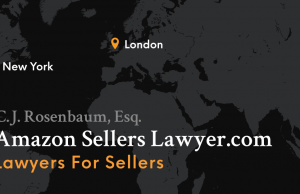 By: Alex Maglione, Paralegal Amazon and Chase have come together once again to introduce the new Amazon Prime Rewards Visa Signature Card. This offer gives...
Watch This To Avoid Huge Losses! Music Credit: "Relaxing Piano Music" Kevin MacLeod (incompetech.com) Licensed under Creative Commons: By Attribution 3.0 License http://creativecommons.org/licenses/by/3.0/