And God said, Behold, I have given you every herb bearing seed, which is upon the face of all the earth, and every tree, in the which is the fruit of a tree yielding seed; to you it shall be for meat. (Genesis 1:29)
Trying a dragon fruit may open you to a new fruit to enjoy. Learn how simple it is to eat a dragon fruit (Pitahaya)!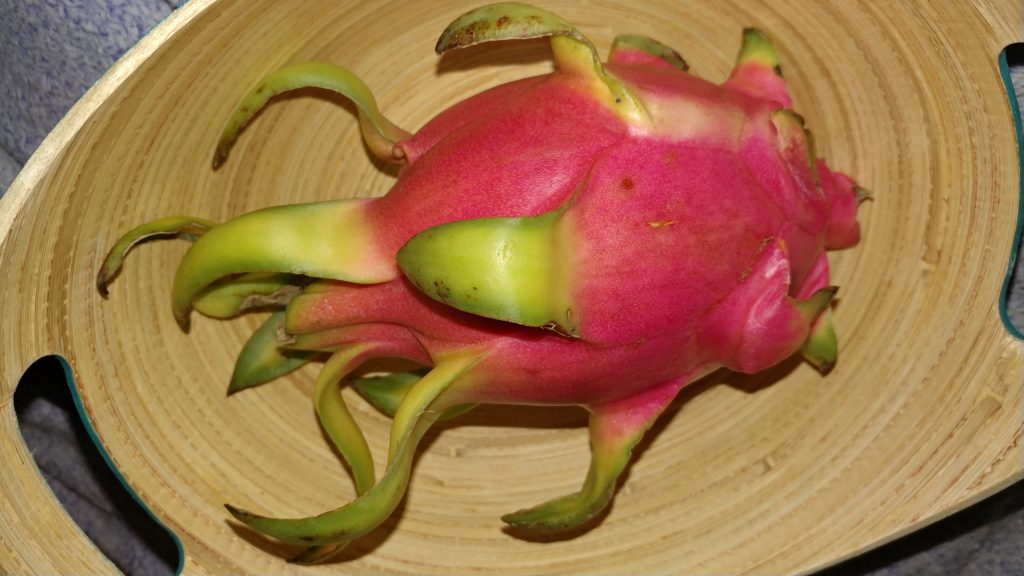 This particular Dragon Fruit I am cutting in the video was grown in Vietnam.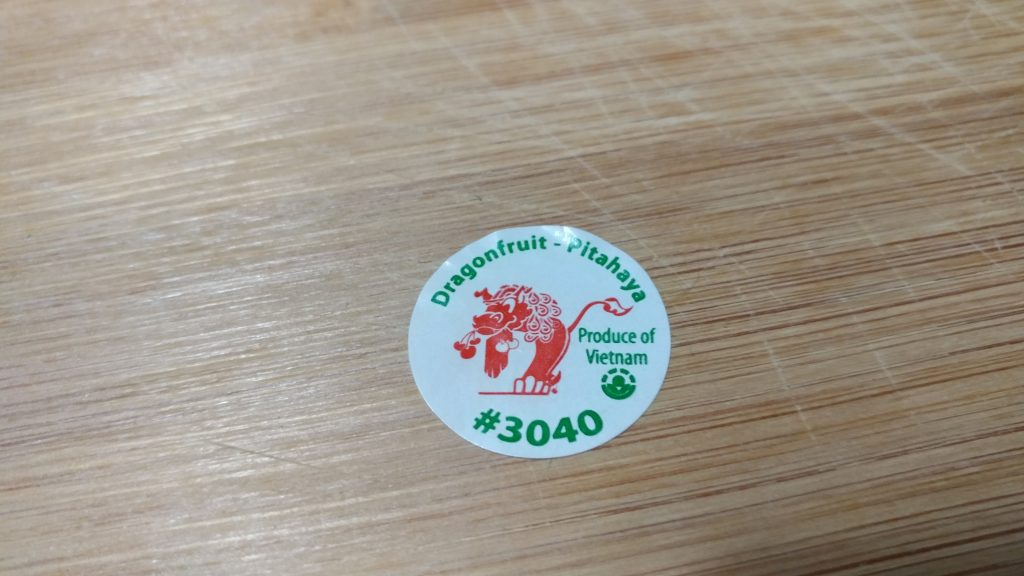 To eat them you simply cut the Dragon Fruit down the middle or from side to side (in half). You can then use a spoon to eat the white fruit portion, using the fruit as it's own bowl.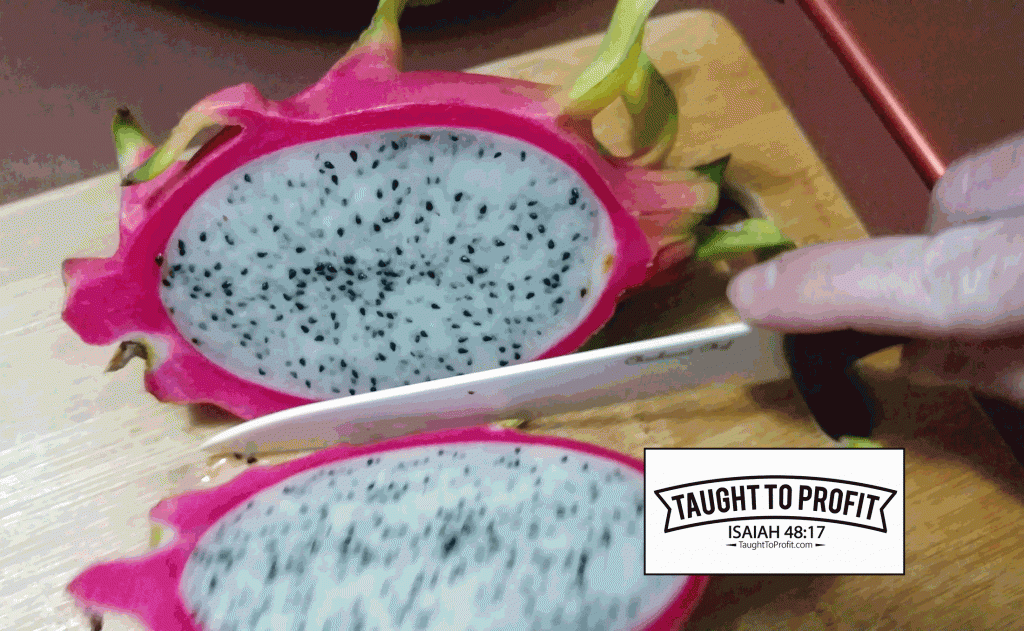 Below is an example of them being ripened: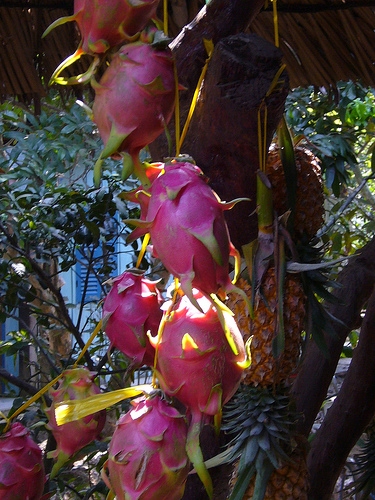 The seedlings from a related plant, the Pitaya, look similar to a succulent-type plant such as a cactus when starting out.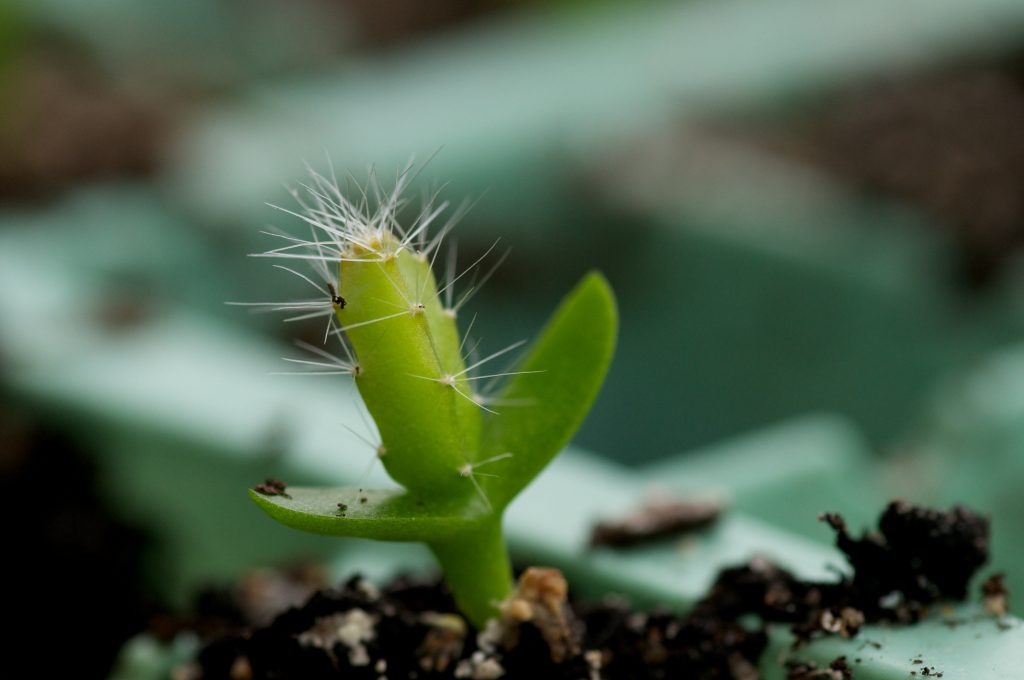 The Dragon Fruit grows on interesting looking plants. Most available in local stores are commercially grown in Vietnam. Below is a photo of them being grown in Vietnam (Photo By Nhã Lê Hoàn (http://www.flickr.com/photos/vietnamfriendly/)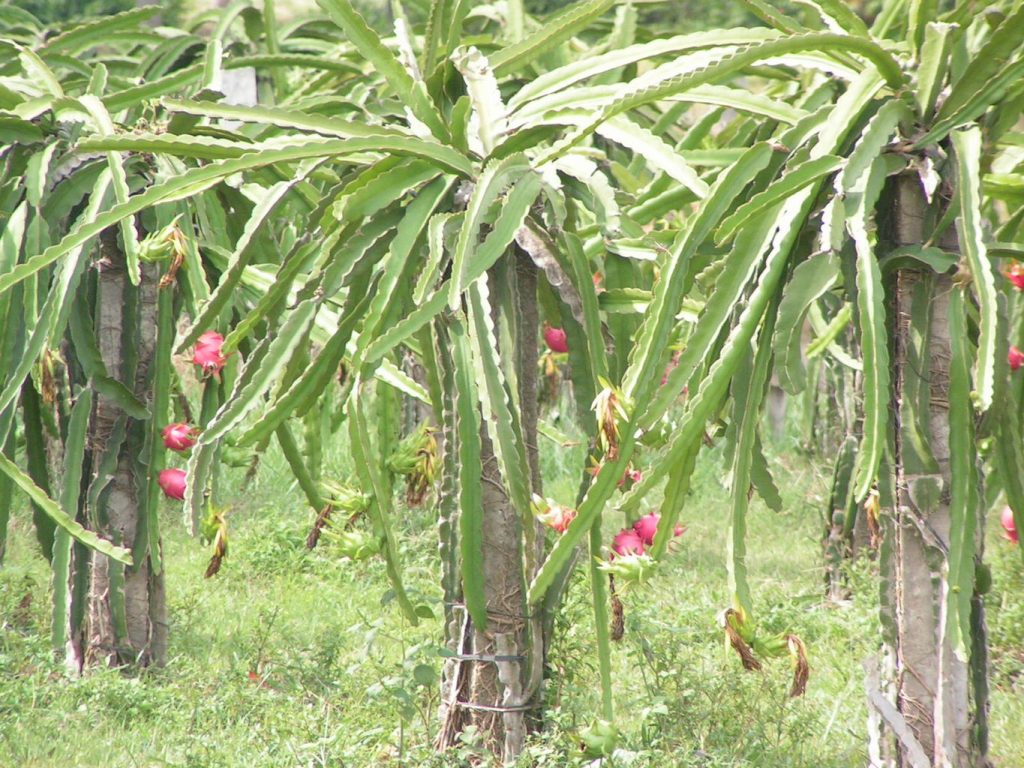 While fruit such as the Dragon Fruit may not seem like a favorite pet treat, some animals do like it!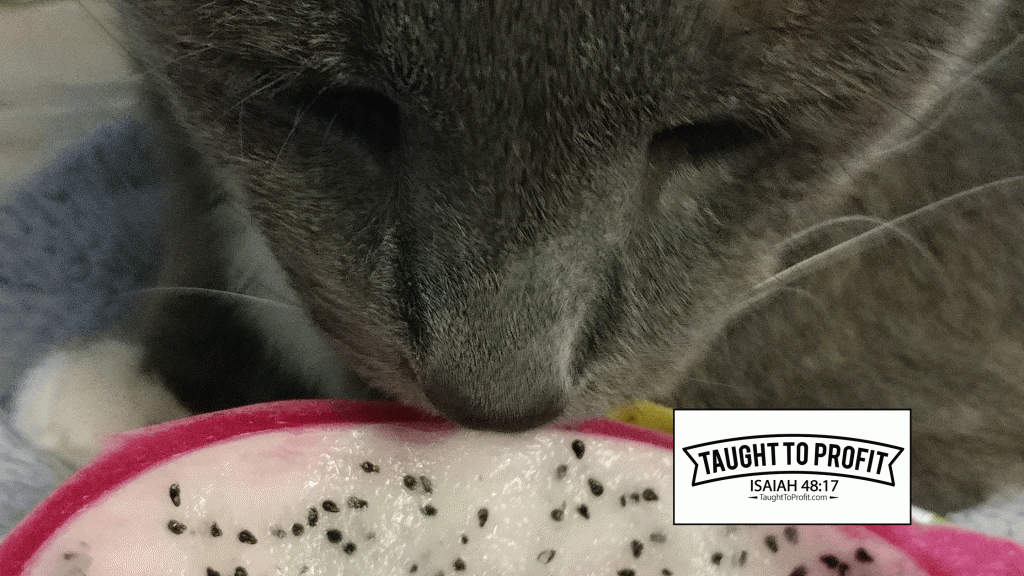 *Dragon Fruit, including its fruit and the entire plant itself, is classified as non-toxic to cats according to the ASPCA.
It is easy to just eat the Dragon Fruit directly out of the fruit using a spoon, but if serving to others then it can be diced to add to the appeal since the look may be distracting for some people.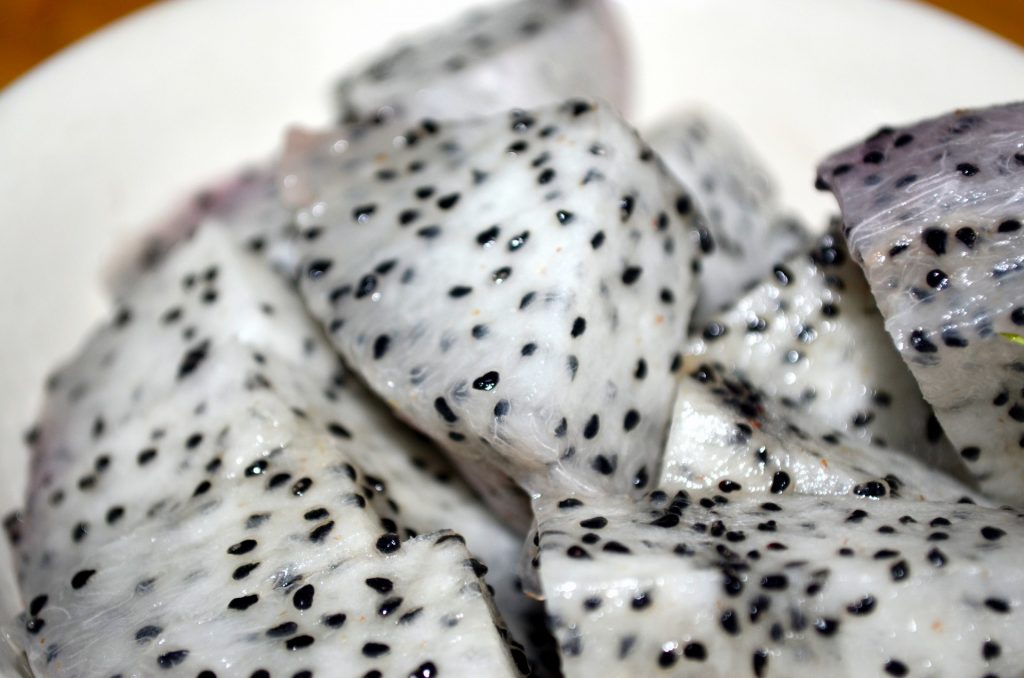 Enjoy your Dragon Fruit!